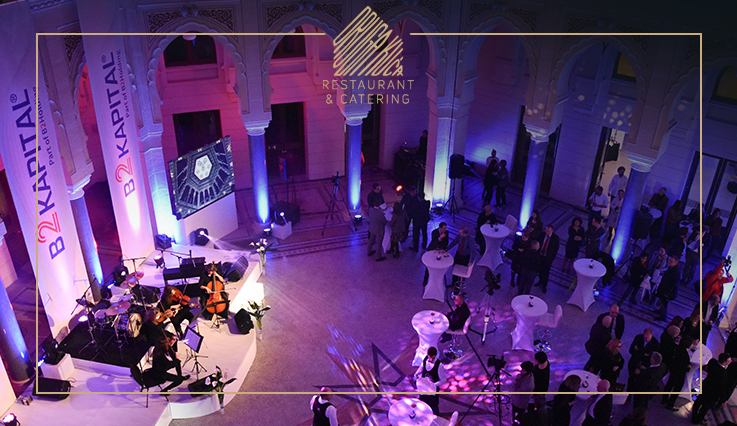 PREMIUM CATERING EXPERIENCE BY DRUGA KUCA
The catering team of the Druga Kuća restaurant will make sure that your event is flawless and perfectly coordinated! We offer top catering services and prepare gastronomic specialties for your events in any space.
Business parties and get-togethers, snacks and cocktails are unthinkable without the finest snacks and premium drinks. You find a place for the event, choose your guests, and we will do our best not to leave anyone indifferent. Decide to entrust us with the most important business moments and let us design a premium catering experience for you that will leave even the most demanding food lovers speechless.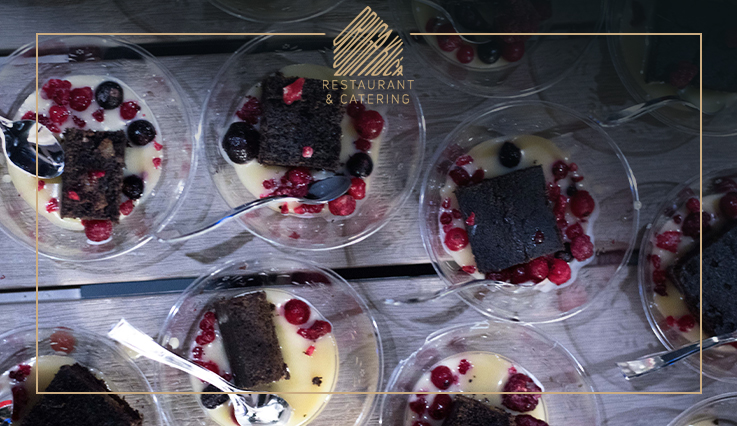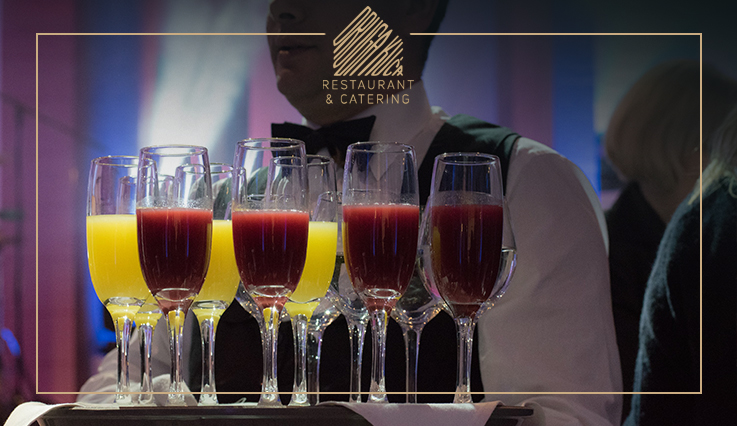 Our team pays attention to detail in both presentation and food offerings. The Druga Kuca catering staff designs menus and service methods that will adapt to any occasion, whether it is light dinners, exclusive parties or new business ventures.
Professionalism, constant improvement, love for details and fine bites, tradition, trust and many years of experience in choosing quality drinks are only part of our long list of specialties that we offer when the word catering is mentioned.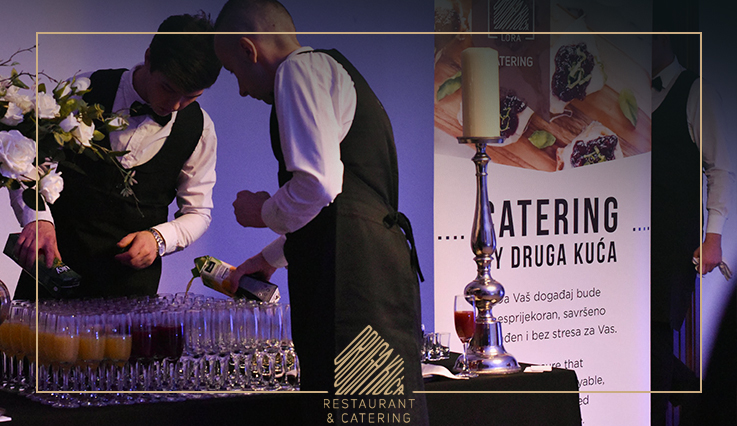 OUR ADVICE
Adapt to guests who always expect the best service
Avoid foods that cause allergies
Include the rental of tables and chairs, dishes and cutlery, decorations…
If you are organizing an event in which children also participate, prepare something special for them
Tour the location with a catering expert beforehand
Najveće zadovoljstvo čini nam zahvalnost klijenta nakon uspješno završenog događanja, ispunjavamo sve vaše želje stoga neka catering by
Our greatest satisfaction is the gratitude of the client after a successfully completed event, we fulfill all your wishes, so let catering by Druga kuća always be your first choice.
If you want premium catering services at your event, call us at phone number 033 716-700 or contact us via e-mail [email protected].
Premium catering experience is brought to you only by Druga Kuća.