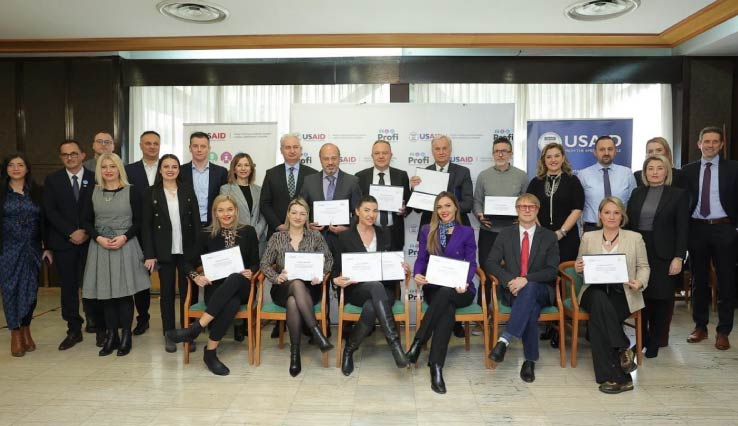 DRUGA KUĆA HELPS IN SOLVING THE PROBLEM OF LABOR SHORTAGE
Restaurant Druga kuća, together with selected hotels, will work within a USAID project to solve the problem of labor shortage in tourism.
After a research showed that there will be a shortage of more than 8,000 workers in the catering industry of Bosnia and Herzegovina by 2027, the US Government, through the American Agency for International Development (USAID), launched the PROFI program of workplace training, in order to solve that problem.
"We are proud because we are recognized as a partner in such an important project that will contribute to the improvement of the hospitality and tourism industry in Bosnia and Herzegovina. We invite other restaurants in BiH to join the fantastic project of training and certified qualifications in the workplace. We also invite all interested employees to apply and thus have the opportunity to simultaneously have high-quality training while they are at their workplace, and to acquire a professional certificate outside the formal education channel, which in turn will be supported by relevant institutions such as the Chambers of Commerce FBIH and RS", said Druga Kuća manager Mirela Abdurahmanović.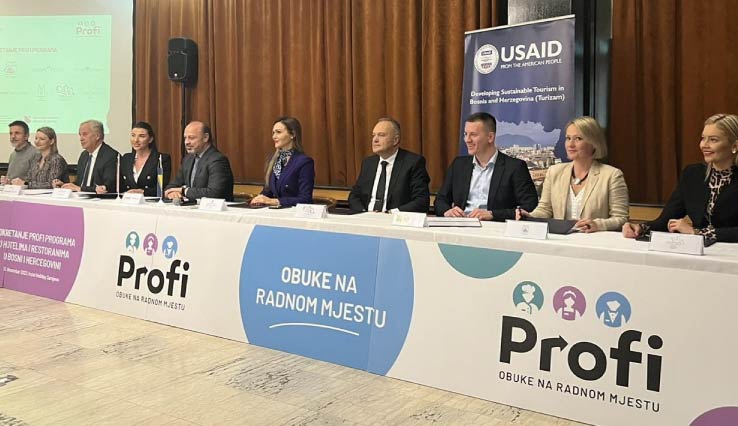 The professional program includes staff training and is based on professional standards, learning materials, on-the-job training, mentoring and certification in the areas of food production, food and beverage services, and housekeeping.Restoran Druga kuća jedini je restoran koji je trenutno potpisao projekat, kao i deset vodećih hotela u Sarajevu i na Jahorini: Holiday, Europe, Courtyard by Marriott Sarajevo, Termag, Vučko, Tarčin Forest Resort and Spa, Pino Nature, Swissotel i Novotel Bristol ibis Styles.
Restaurant Druga Kuća is the only restaurant that currently has signed the project, as well as ten leading hotels in Sarajevo and Jahorina: Holiday, Europe, Courtyard by Marriott Sarajevo, Termag, Vučko, Tarčin Forest Resort and Spa, Pino Nature, Swissoteli Novotel Bristol ibis Styles.
"The training program will be attended by unqualified, qualified, professionally and technically trained persons in order to achieve competence within the discipline they have chosen. We are looking forward to the cooperation and we hope that the PROFI program will significantly contribute to the development of the workforce, which is key in the development of the hospitality industry" concludes Abdurahmanović.