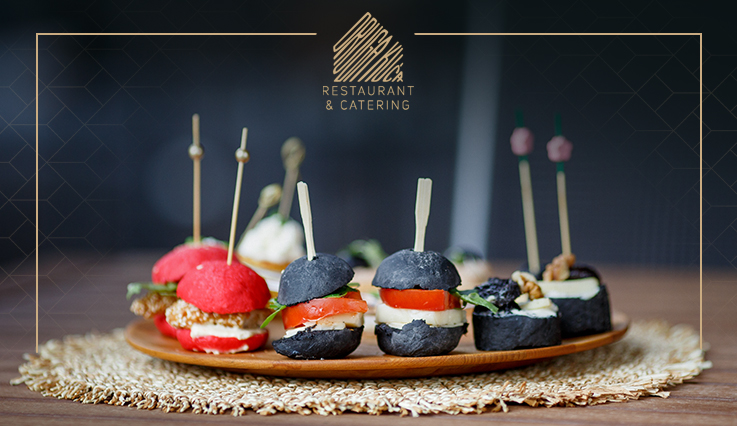 Sweet & Savory Box by Druga kuća: the ideal solution for house parties
Are you planning a house party? Do you want to impress your guests with delicious snacks, but don't have time to prepare complicated meals? No worries, we have just the solution for you! Sweet & Savory Box by Druga kuća is the perfect choice that will turn your house party into an unforgettable experience. In this blog, we will explore why these boxes have become the number one choice for all kinds of celebrations.
Sweet & Savory Box for your special moments
Sweet & Savory Boxes by Druga kuća are especially prepared and consist of a variety of sweet and savory snacks, devised to fit the flavors of all your guests. We also offer a vegetarian option to ensure that all your guests find something delightful.
One of the main advantages of the Sweet & Savory Box is the variety of food. You can expect delicious mini sandwiches, burgers, different types of pastries, fruits, cakes, and much more. Every bite is attentively prepared from the highest quality ingredients, which will surely satisfy even the pickiest guests.
Fast preparation and delivery
When organizing a party, you spend a lot of time planning and decorating. Druga kuća will lighten your workload because you don't have to spend long hours preparing the food. All you have to do is order a box and it will be delivered to your address. This means that you will have more time for your guests and to enjoy the party.
Sweet & Savory Box by Druga kuća is not only intended for house parties. It can be used for different types of events, including birthdays, weddings, corporate celebrations, or to spend a relaxing evening with friends. You can choose the size and contents of the box that best suits your occasion.
Cost-effective and affordable
Organizing a party can be expensive, but Sweet & Savory Box by Druga kuća offers affordable prices with uncompromising quality.
Sweet & Savory Box by Druga kuća is a practical and most delicious solution for all kinds of parties. Regardless of the occasion, a gastronomic experience is guaranteed! Order a Sweet & Savory Box by Druga kuća and turn your party into an event that will be remembered for a long time. Your guests will be delighted, and you will enjoy creating special moments together instead of spending hours in the kitchen.