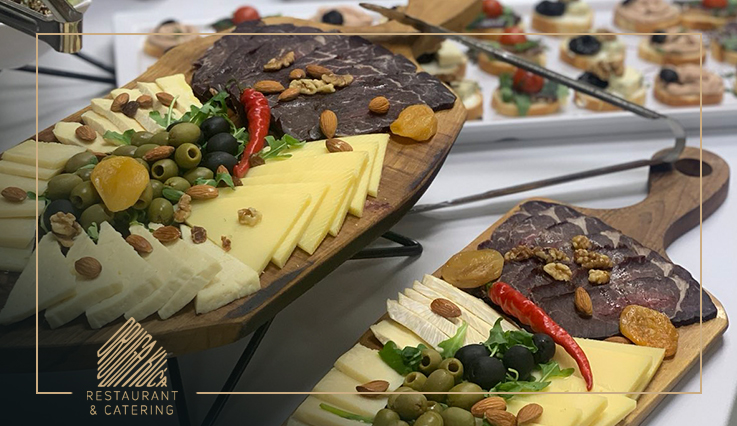 Pleasure and efficiency: Catering solutions for your business meetings
In today's world of business, meetings play a key role in making important decisions, cooperation between teams and achieving company goals. Quality business meetings can be a challenge, but with proper planning and a good atmosphere, they can become productive and enjoyable events.
Do not neglect this important aspect of organizing your business meetings, because well-designed catering can be the key to successful business results. Join us in discovering how Druga kuća can improve your business meetings.
Variety of food for the satisfaction of all participants
When you organize a business meeting, it is very important to provide a variety of food that will satisfy the taste and nutritional needs of everyone present. The catering service of the restaurant Druga kuća is adapted to your unique needs. Our creative team of experts will compose a special menu that will match the topics of the business meeting, while satisfying the preferences of each participant.
Efficiency that saves your precious time

Don't worry about logistics, because the restaurant Druga kuća delivers catering quickly and reliably, ensuring that all meals are hot and fresh. That way, you can focus on important meeting topics instead of organizational challenges.
Increase productivity
Quality food will help all participants maintain energy and concentration throughout the meeting, whether it's hearty breakfasts or delicious lunches. The catering of Druga kuća restaurant will ensure that everyone is full of energy and ready for productivity.
Special offers and packages
Regardless of the special nutritional needs or restrictions of the participants, the catering of the restaurant Druga kuća has experience in providing solutions that will meet all your requirements. Whether it's a small meeting or you need to satisfy the tastes of a larger group of participants, we'll provide equally attentive service and excellent food for every occasion.
Effective planning and cooperation with the catering of the restaurant Druga kuća guarantees that your business meetings will be successful, pleasant and productive. Thanks to its dedication to quality and creativity, the catering of the restaurant Druga kuća will become a key partner in your successful business.
For all orders, reservations and other information, visit Facebook i Instagram pages or contact us by e-mail [email protected] or call 033 716-700.

We are here for you!