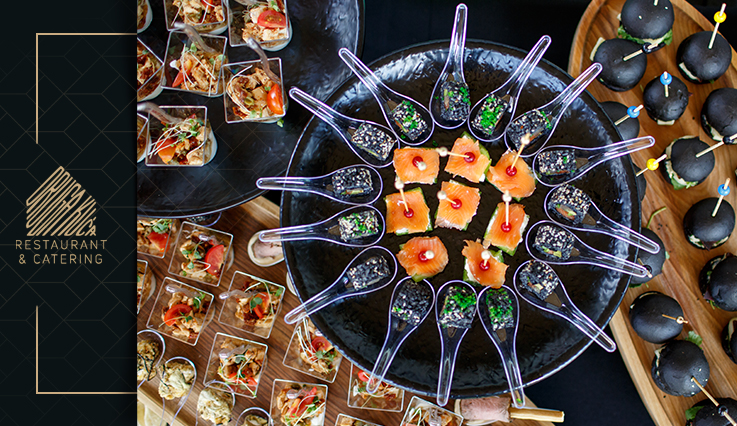 Everything you need to know about catering: tips for successful organization
Are you planning to hire a professional catering service? If your answer is yes, there are a few key factors you should consider. Below are some helpful guidelines to help you find the perfect catering partner.
Catering includes creative preparation and professional serving of delicious dishes and drinks on various occasions, whether it is relaxed gatherings, ceremonial weddings or business gatherings.
What services do catering partners provide?
With an impressive selection of food and drinks, catering partners offer additional services such as setting up and maintaining a buffet, refilling drinks regularly as well as cleaning up after the end of the event.
Types of catering services
Categories of catering you should consider to choose the one that best suits your event:
Business Catering
It covers different types of events, including meetings, trainings, conferences. The catering partner can provide business catering services on a regular basis or for individual events, adapting to the requirements of your company.
Wedding Catering
Food and drink make up a significant part of any wedding, making the wedding catering a key service to consider. Planning a menu that fits perfectly with the wedding theme and the season, while adapting to the special requirements of guests, is vital.
Social Event Catering
Life is filled with important moments that deserve celebration, and there's no better way to commemorate those special moments than enjoying delicious food. Social event catering offers a variety of food and drinks for a variety of occasions, including birthdays, holiday parties, anniversaries, and other events.
Why should you hire a catering partner?
High-quality food and drink
The catering service will provide excellent food and drink that will delight your guests and design a gastronomic experience that will exceed expectations and level-up your event.
Elegant presentation
The catering service will make sure that each dish looks flawless, will carefully adjust the appearance of the dishes and tables to match the event theme and nature, providing a beautiful and aesthetically pleasing presentation.
Stress reduction
Letting the catering partner to bear the responsibility, you can focus on other details of the event and save a considerable amount of time and energy.
What to look for in a catering partner?
Flexibility – If you want to replace or customize an item, or if you want to offer options to guests with special dietary needs, your catering partner will make the necessary adjustments to the menu.
Komunikacija – A reliable catering partner maintains regular communication with clients throughout the process to ensure that both parties are aligned. As in any business, strong communication is a key component of successful catering.
Reviews and references – Before you make a decision about choosing a catering partner, check the reviews and experiences of previous clients. This will give you deeper insight into the experience, professionalism and ability to work together successfully.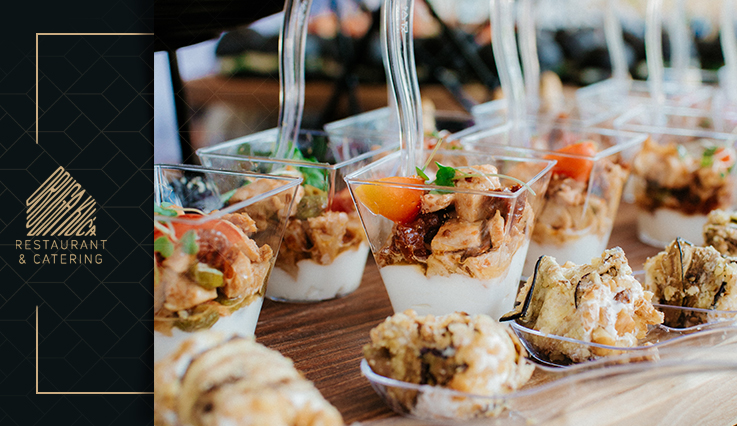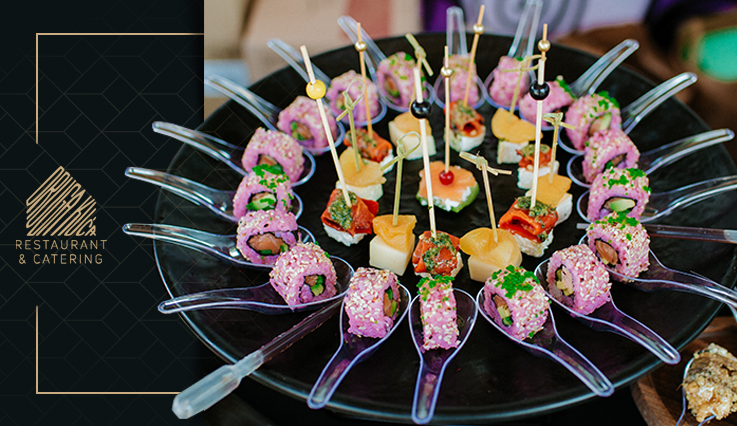 If you are looking for a reliable and experienced catering partner for your next event, catering by Druga kuća is the solution for you! Whether you are planning a corporate meeting, wedding or social event, we offer catering services with exceptional service and high-quality food.
Contact us via email [email protected], phone 033 716-700 or visit our Facebook i Instagram pages.