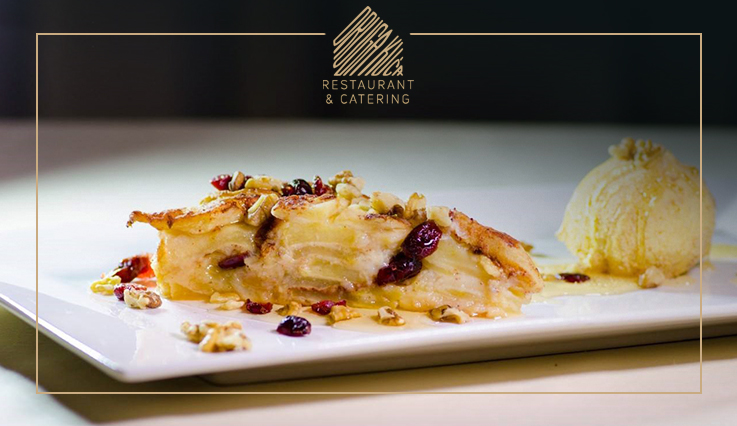 Early autumn fruits of the earth on the menu of Druga kuća restaurant & catering
As we are preparing to step into the magical autumn season, we would like to take you on a delicious journey through the seasonal fruits of the earth. Druga kuća restaurant & catering prepared a menu that celebrates everything that autumn has to offer – from juicy fruit to inspiring recipes. Join us as we explore menu management, culinary creativity and share simple ideas that will enchant your senses.
In the beat of the season
Autumn is a time of change, when nature is shifting from summer abundance to preparation for winter. At Druga kuća restaurant, the expectation of these changes imbued into all segments of our culinary philosophy. Our relationship toward local fruit and vegetable producers enables us to select the juiciest fruits ripening in the early autumn period. Thanks to this, each one of our dishes has a unique touch of freshness and authenticity. For us, menu management revolves around much more than the dishes themselves – it is rather a way to take you on an adventure through the narrative of the seasons, told through every bite.
Creativity on the autumn plate
Our chefs are genuine artists when it comes to combining flavors and textures. They draw inspiration from nature and tradition, combining it with subtle modern accents. The goal is to make every dish a gastronomic experience that will leave you breathless. From the playful palette of colors to multi-layer flavors, each dish is carefully thought out with the intention of pleasantly surprising and winning you over. Our chefs carefully balance the sweet and spicy tones and create dishes that exude the warmth and comfort of autumn.
Heartfelt bites – our favorite recipes!
When you visit us and absorb the magic of our environment, we want you to take that magic with you to your home. Precisely for this reason, we decided to share a small part of our Druga kuća magic with you – in form of a recipe for honey apple cake, because sharing Druga kuća flavors is much more than just food – it is sharing our passion, dedication and love for the culinary art.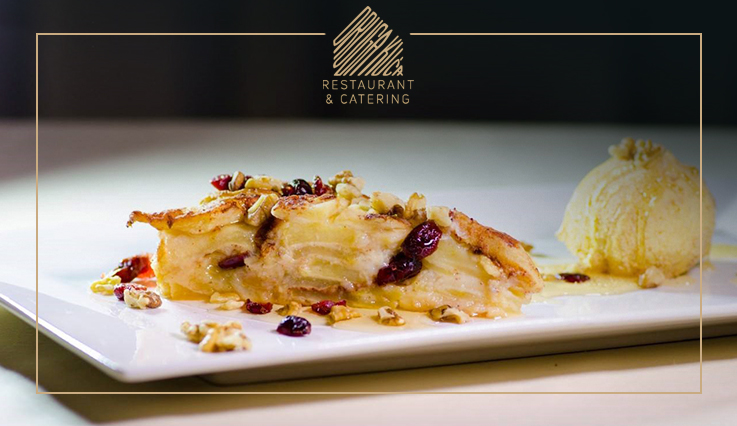 Ingredients:
3 larger apples, peeled, cut in thin slices
1 cup of flour
1/2 cup of honey
1/2 cup of cranberries
1/4 cup of butter, melted
1 teaspoon of baking powder
A pinch of salt
1 teaspoon of cinnamon  
Icing sugar for sprinkling

Instructions:

Whisk together honey and melted butter to a smooth mixture. Add flour, baking powder and a pinch of salt and gently combine the mixture together. Add apple slices and cinnamon, mixing thoroughly. Add cranberries. Pour the mixture in an oiled and floured round baking tray. Bake in a previously heated oven at 180°C for approximately 30-35 minutes, until the cake mixture is lovely golden-brown.
Let the cake cool down, sprinkle with icing sugar and serve with a scoop of ice-cream or whipped cream.
Or simply visit Druga kuća and enjoy this sweet dessert!
As the nature is preparing for autumn, Druga kuća restaurant and catering would like to invite you to visit and indulge in the magic of the early autumn menu.
For all orders, reservations and other information, visit  Facebook i Instagram pages or contact us via email: [email protected] or the telephone number 033 716-700.